Reviews by Ruben Schade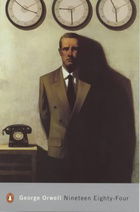 Posted : 11 years, 8 months ago on 24 March 2007 06:18 (A review of
1984 Nineteen Eighty-Four
)
One of the greatest books of the 20th century! Here in 2007 much of it is eerily accurate too. Great to quote during debates or arguments against snooping and government control of "privacy".

0 comments,
Reply to this entry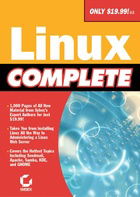 Posted : 11 years, 8 months ago on 24 March 2007 06:16 (A review of
Linux Complete
)
Great introductory reference for the basics on how to setup and configure Linux systems, and a great price point compared to the more expensive Oreilly or Dummies books. Some sections very outdated though, a lot has changed since 2002, so you still need to do some work yourself to find answers.

0 comments,
Reply to this entry